The wedding of Massimo & Gloria at The Saujana Hotel
Massimo & Gloria celebrated their wedding at Saujana Hotel. The Saujana Hotel Kuala Lumpur sits on a lush tropical forest and gardens with a lakeside view. Even the name Saujana takes its name from the old Malay expression 'sejauh di sana' which means as far as the eyes can see. The day started the couple getting ready at their hotel rooms together with their family members. It was a joyful day with loads of laughter and cheers. Massimo & Gloria had their first look before adjourning to church for the ceremony. It was the fist time that Massimo has seen Gloria in her wedding gown. It was a beautiful moment and we did some couple portraits shortly after that.
The wedding ceremony was held in First Baptist Church, Subang Jaya. The couple exchanged their personal written vows that was indeed very meaningful and heartfelt.
It is not your love that sustains your vows, but your vow that sustain your love.
The wedding banquet dinner at Saujana Hotel was an interesting one. Massimo is of German heritage and as part of tradition is to take part in Baumstamm Sägen – The German wedding tradition of sawing a log at your wedding ceremony. The couple must work together to "overcome the obstacle" by sawing through the log. Using a large, long saw with two handles, the couple demonstrates their teamwork to friends and family, and their willingness and ability to master the difficulties that inevitably arise in a marriage. It was not an easy task, and later friends and family joined in to help proving that marriage is not a two person union, but a union of families and friends too!
We love it! Something different that we have never witness before.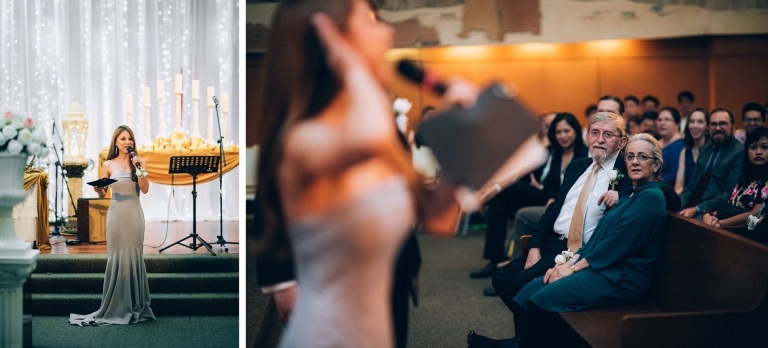 Baumstamm Sägen – The German wedding tradition of sawing a log at your wedding ceremony